Weesp, Netherlands
50 hours
Intensive Module
20 March - 26 March 2023
YogaToday
Price: €1082.95
In this module, we cover all of the seven archetypal vinyasa poses, their functions, how to teach and explain them, and how to adapt them to suit every individual student.
Pre-requisite: you may participate in this module after having finished the General Anatomy module.
In this training, we cover:
Sun salutations
The basic poses in the seven archetypal-pose groups, their target areas and functions
The 14 skeletal segments and their movements
The 10 myofascial groups and their functions
How to teach a functional vinyasa class
Schedule
Monday – Friday
10.00-13.00 – workshop
13.00-13.45 – break
13.45-16.15 – workshop
16.30-18.00 – class
Saturday- Sunday
12.30-15.00 – workshop
15.00-15.30 – break
15.30-16.45 – workshop
17.00-18.30 – class
Location
YogaToday
Weesp, Netherlands
We have a new home for our yearly Netherlands based 200-hour programs: YogaToday, in the newly renovated Sint-Laurentius Church in Weesp, and we are so happy to offer these trainings in such a beautiful space.
Weesp is a 15 min train ride from Amsterdam Central Station, and the studio is a 5 min walk from the station. Overlooking the water and the beautiful village, this is the perfect place for study and joy.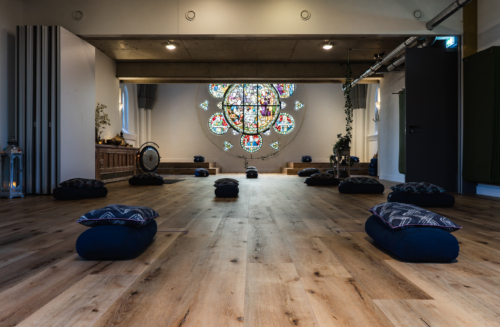 This module is part of the 200-hour Functional Vinyasa program.
If you're interested in tailoring your own program, contact us at mail@tfyteachertraining.com.
Register