Casal Cabeceiras de Basto, Portugal
30 hours
Intensive Module
04 October - 10 October 2022
D'Alijo Yoga Retreats
Price: from €1675
We are overjoyed to announce we will be hosting our beloved teachers, Paul and Suzee Grilley, in Portugal this year!
The course is also available as a live online course!
About the Course
The Nei Jing Tu is a symbolic painting of the subtle energies that flow through the human brain and spine. It also illustrates several yogic techniques that are used to control the mind and experience deeper states of spiritual awareness.
If you would like to learn more about the Nei Jing Tu and preview the content of this course, visit our website at www.PaulGrilley.com/books and and click on the link to 'A Yogi's Guide to the Nei Jing Tu.' Read through it to see if you resonate with this approach to pranayama and meditation.
This course will explore the six basic techniques of the Nei Jing Tu. If you are curious about things such as mulabandha, uddiyana bandha, khechari mudra, and pranayama, this will be a very rewarding course.
Each day we will have three meditation sessions. In these sessions we will systematically explore the six basic techniques of the Nei Jing Tu. With patient repetition the student will become comfortable with these slightly intimidating techniques.
Each day will include yang asana practice in the morning, and yin asana practice in the afternoon. We will experience first hand how asana practice relieves the stresses and stagnation of sitting, and augments the practice of meditation.
Daily Schedule
October 4th – Arrival day
| | |
| --- | --- |
| Check in from 12.00 | |
| 18.00 | Course and venue introduction |
| 19.30 | dinner |
October 5th to 9th
| | |
| --- | --- |
| 7.30 – 8.00 | meditation |
| 8.00 – 9.30 | breakfast |
| 9.30 – 12.30 | lecture & asana practice |
| 12.30 – 16.30 | lunch and time off |
| 16.30 – 19.00 | asana and meditation |
| 19.00 | dinner |
October 10th – departure day
| | |
| --- | --- |
| 7.30 – 8.00 | meditation |
| 8.00 | breakfast |
| 10.00 | check-out |
Location
D'alijo Yoga Retreat Centre
Portugal
D'Alijo Yoga Retreat Centre has a beautiful, fully equipped yoga studio overlooking the gardens and valley, a luxurious but cozy dining room, a beautiful pool, a large pond and much more.
The estate is remote, surrounded by nature. It has a couple of great hiking trails, which can lead you to rivers and waterfalls and natural pools. The closest town, Cabeceiras de Basto, is about 12 minutes by car. Guimarães, a Unesco listed beautiful city is just 25 minutes away. Porto and Braga are within one hour as well as an other Unesco sites.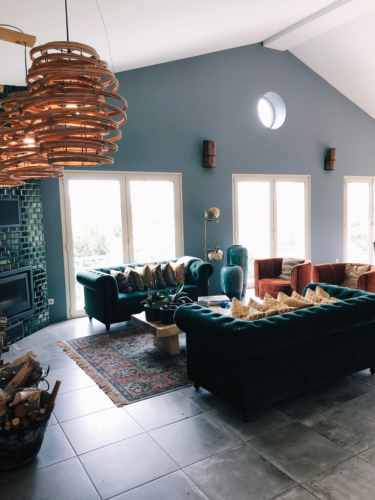 More trainings
PT 30 hours
Intensive Module
25 September – 01 October 2022