Cabeceiras de Basto, Portugal
50 hours
Intensive Module
11 April - 18 April 2022
D'Alijo Retreat Center
Price: from €1745
The Functional Yoga Teacher Training and Delight Yoga together and live for the first time ever!
We are delighted – pun intended – to announce our collaboration with Delight Yoga. Both parties have amassed much experience and expertise in all things yoga for the past decades, and we are combining it all with the most loving intention of offering you something unique.
It seems to us that the world of competition and selfishness is collapsing fast, and we decided to take the road of uniting and focusing on what we've got to offer, as opposed to what we've got to gain.
We have designed a few events to offer you, with the jewel being this one week Yin Yoga Intensive in Portugal on April 2022.
Surrounded by mountains and waterfalls, we will go deep within ourselves and our practices to understand the basic principles of yin & yang philosophy and how these concepts affect our bodies, our physiology and our health. We will look into our own body to understand how it moves and what it needs. And we will look deep within our hearts to understand our choices, our pitfalls and our capacity to understand and to heal.
All supported by beautiful nature and 3 amazing meals every day.
Daily Schedule
Day 1 (11th): Arrival day
| | |
| --- | --- |
| 17.30 – 19.00 | group gathering |
| 19.00 | dinner |
Daily
| | |
| --- | --- |
| 7.30 – 8.00 | meditation |
| 8.00 – 9.30 | breakfast |
| 9.30 – 12.30 | lecture & practice |
| 12.30 – 16.30 | lunch and time off |
| 16.30 – 19.00 | lecture & practice |
| 19.00 | dinner |
Day 8 (18th): departure day
| | |
| --- | --- |
| 7.30 – 8.00 | meditation |
| 8.00 – 9.30 | breakfast and check-out |
Prices
Shared Room (Twin) – € 1745,00
Single Room with shared facilities – € 1855,00 Sold out
Standard Single Room – € 1955,00
Luxury Single – € 2055,00
Including a 6 months The Fat Yogis membership.
The price does not include flight tickets and transport to and from the retreat center to the airport.
About the training
Here at TFY we focus on 3 main directives for all our trainings: Anatomy – Philosophy – Practice.
Anatomy
Understanding the body is understanding the poses
Anatomy study is much more than learning the names of bones and muscles. By understanding how bodies can and cannot move we become able to practice and teach the poses safely and efficiently.
We teach functional anatomy, scientifically proving that bodies are unique in their structure and constitution, which means that poses may look different on different people because of this uniqueness. When you know what a pose should be doing for you – the function of a pose – you will be able to adapt and adjust it to suit your body and the bodies of your students. This leads to a practice that is safe, creative and delicious for everybody.
Philosophy
Observing your mind is the only way towards real change
Yoga philosophy is not a purely intellectual exercise, nor the study of ancient and stuffy texts that bear no relevance to our modern lives. In fact, it is quite the opposite: yoga philosophy brings inspiration, guidance, insight, understanding, comfort, support and freedom to our lives. It touches our heart and soul, reminding us of truths we already know but have forgotten.
Fundamental to this process is the practice of meditation, which has a place of honour in our own personal practice and in our teachings; regularly taking some silent time within ourselves is the key to becoming aware of ancient patterns of behaviour that hold us back from being who we actually want to be. That's why it is said that yoga is the science of Self-realization: realizing who you truly are will melt away sorrow and suffering.
Practice
All theories can sound great on paper but they are only valuable when they are practiced. Our teacher Paul Grilley says it well "if a theory inspires you to practice, it is a good theory. If it doesn't, it is not".
That's why our trainings are a mix of both; we study anatomy and then test the premises in our own bodies and on our colleagues'; we study philosophy and then observe our own minds during asana practice and meditation.
Then we take what we have observed in practice and study it. What can we learn from our experience? In this way, yoga is always alive, meaningful and true. Both to ourselves and to our students.
This course is intended to generate a deeply nourishing experience for body, heart and soul. High up in the mountains of Portugal we dive in the yin universe. We look into the variations in human anatomy and how this influences our practice, we learn what the poses are supposed to do for us and how every body can achieve that, regardless of age, experience or flexibility.
We will also explore chakras and their relevance for our daily lives, learning chakra meditation techniques.
This course will give you all the basics to teach yin yoga if that is what you hope to do, and to take the most out of your practice if teaching is not for you. More than anything, this week is a time for gentle self development and self care.
What you will learn
Anatomy:

skeletal segments
muscle groups
the concepts of target areas and functional yoga
skeletal variations
tension X compression and more

The Yin Yoga poses: analysis of poses, their modifications and alternatives and how to teach the poses
Chakra theory
Chakra meditation
The concepts of karma, samskaras, vrittis and vasanas
Location
D'alijo Yoga Retreat Centre
Portugal
D'Alijo Yoga Retreat Centre has a beautiful, fully equipped yoga studio overlooking the gardens and valley, a luxurious but cozy dining room, a beautiful pool, a large pond and much more.
The estate is remote, surrounded by nature. It has a couple of great hiking trails, which can lead you to rivers and waterfalls and natural pools. The closest town, Cabeceiras de Basto, is about 12 minutes by car. Guimarães, a Unesco listed beautiful city is just 25 minutes away. Porto and Braga are within one hour as well as an other Unesco sites.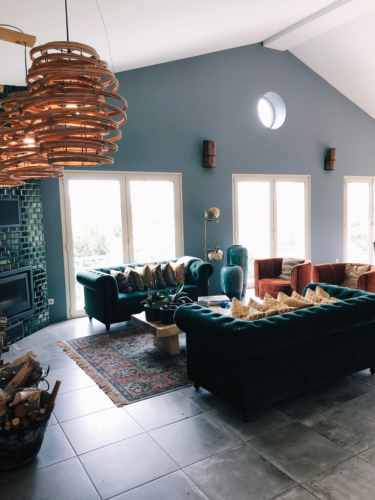 Register Now
Other Yin Trainings
NL 100/200 hours
Weekends Module
28 January – 10 July 2022
NL 100 hours
Intensive Module
15 August – 28 August 2022